You Probably Missed This Full Circle Moment on Last Night's 'This Is Us'
Last night's This Is Us was nothing short of a 5-tissue-box-tear-jerker. The weight of the episode (aptly titled "Family Meeting") certainly isn't lost on us as Kate (Chrissy Metz), Kevin (Justin Hartley) and Randall (Sterling K. Brown) come together to discuss what's next for their mother, Rebecca (Mandy Moore) following Miguel's (Jon Huertas) death. As the series wraps up with season 6, we're finally seeing the pieces of the Pearson puzzle come full circle and inching closer to the final goodbye to the Big 3.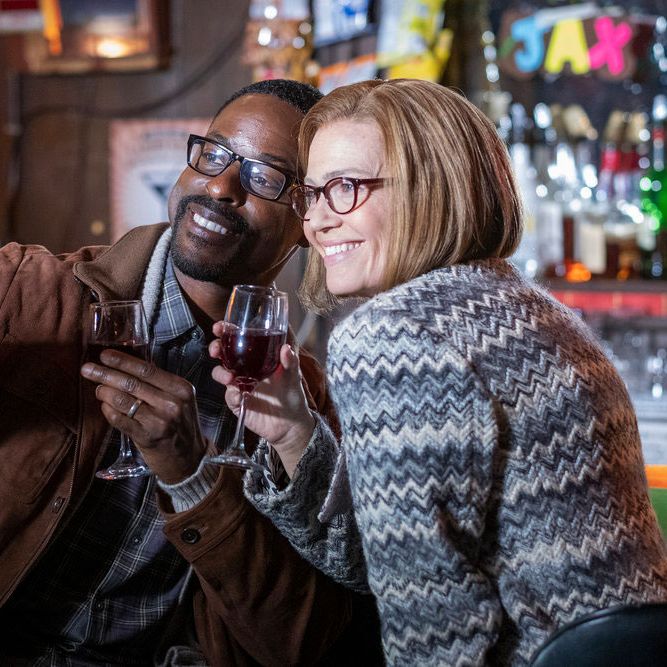 And, the episode's cyclical nature is apparent throughout, with several flashbacks to Rebecca taking care of her children, who are now taking the caretaker role on for themselves. Mandy Moore posted to Instagram following the episode with the caption, "From taking care of babies, to those babies taking care of you – life's sweetest and most difficult transitions. In the end, it's all love.❤️ #ThisIsUs." The Big 3 are finally past their demons and self-inflicted mental hurdles. They are now the caretakers for the mother who raised them, truly bringing things full circle. But what most viewers likely missed was another full circle moment that show runners cleverly wove in.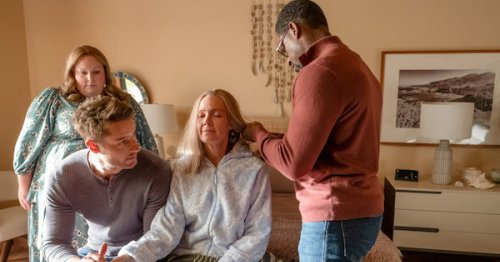 Fans of This Is Us will obviously remember season 2 episode 14 where Jack Pearson (Milo Ventimiglia) passes away following a widow-maker heart attack. What fans might not have noticed is the same song, "To Build A Home" by The Cinematic Orchestra, was playing in both that episode and last night's as we watched Rebecca progress in her illness, ultimately leading up to the realization that it's time to say goodbye to the Pearson matriarch.
With only two episodes left, we'll be stocking up on tissues and listening to "To Build a Home" on repeat until next Tuesday.